Upstate South Carolina
BUSINESS MOVES HERE
Welcome
Come discover what BMW, Michelin, GE Power, and more than 2,234 other engineering and manufacturing companies already know. Upstate South Carolina is what a competitive advantage looks like. Home to more than 575 international companies, the Upstate is the ideal place to start or expand your business.
Join us for a virtual tour of the Upstate, where ten thriving counties come together to form one robust region where global business feels at home. Meet #TeamUpstate as we share some of our regions' signature sights and Southern charm.
Take Virtual Tour
Map Center
MAKE YOUR NEXT MOVE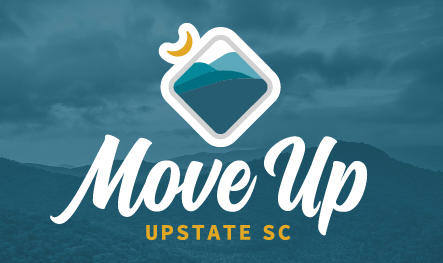 Are you up for it?
Are you looking to move up in your career? Ready to up your lifestyle? Explore job opportunities, meet our locals, and learn why 34 people are moving to the Upstate every day.
Learn More
GET INVOLVED
Become an Investor
Be engaged. Make connections. Help drive the economic growth of the Upstate. Your support and participation is key to the Upstate's continued economic success.
Learn More
The Nation's #1 Tire Exporter
South Carolina's tire exports totaled $1.7 billion in 2022, making South Carolina the top-ranked tire-exporting state in the country. South Carolina is home to many of the world's leading tire manufacturers, including Upstate-based Michelin and Trelleborg as well as Bridgestone, Continental Tire and Giti Tire.
[READ MORE]

A National Leader in Turbine Production
The state of South Carolina ranked fifth in the nation in exports of gas turbines, led by GE Vernova's Upstate South Carolina Plant. GE's Upstate campus has more than 3,600 employees, and the company plans to invest an additional $400 million dollars in the facility over the next 10 years.
The Upstate: A "Top 100 Best Places to Live"
Greenville, S.C. is one of the fastest growing cities in America, and was ranked in the top ten of Livability.com's Top 100 Best Places to Live. "Greenville is a city with a strong job market that helps to draw many young professionals to live and work."
[READ MORE]
The United States' Top Exporter for Automobiles
South Carolina remains the nation's leader in the export sales of completed passenger vehicles, accounting for more than 19% of the total U.S. market share, with more than 250,000 cars being shipped out from BMW's Spartanburg, S.C. plant, now the largest manufacturing facility in BMW's global production network.
[READ MORE]